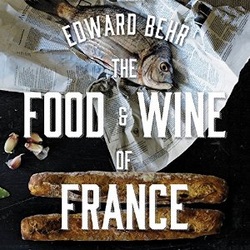 "Listening to professional narrator Graham Halstead's smooth, silky voiced reading is as enjoyable as tasting a perfect wine paired with masterfully prepared dish, each bringing out the best in each. His French is perfect and pleasant to listen to; most is translated for those who are not familiar with French...The listening experience made me think now and then of the 1981 film My dinner with Andre. Fun, informative listen."
- - The Food and Wine of France
, Editor's Pick, reviewed by
Sound Commentary
A very kind review from Jean Palmer at Sound Commentary for a delicious book. My mouth was watering at every page. If you've ever been interested in French food and wine, this is the audiobook for you! Bon Appetit!